Welburn Management has owned and operated McDonald's restaurants for over 35 years. Come learn from the best in the industry with 47 restaurants in Delaware, Maryland, Virginia and Washington D.C.. You will receive the highest standard of training and support to help you move ahead.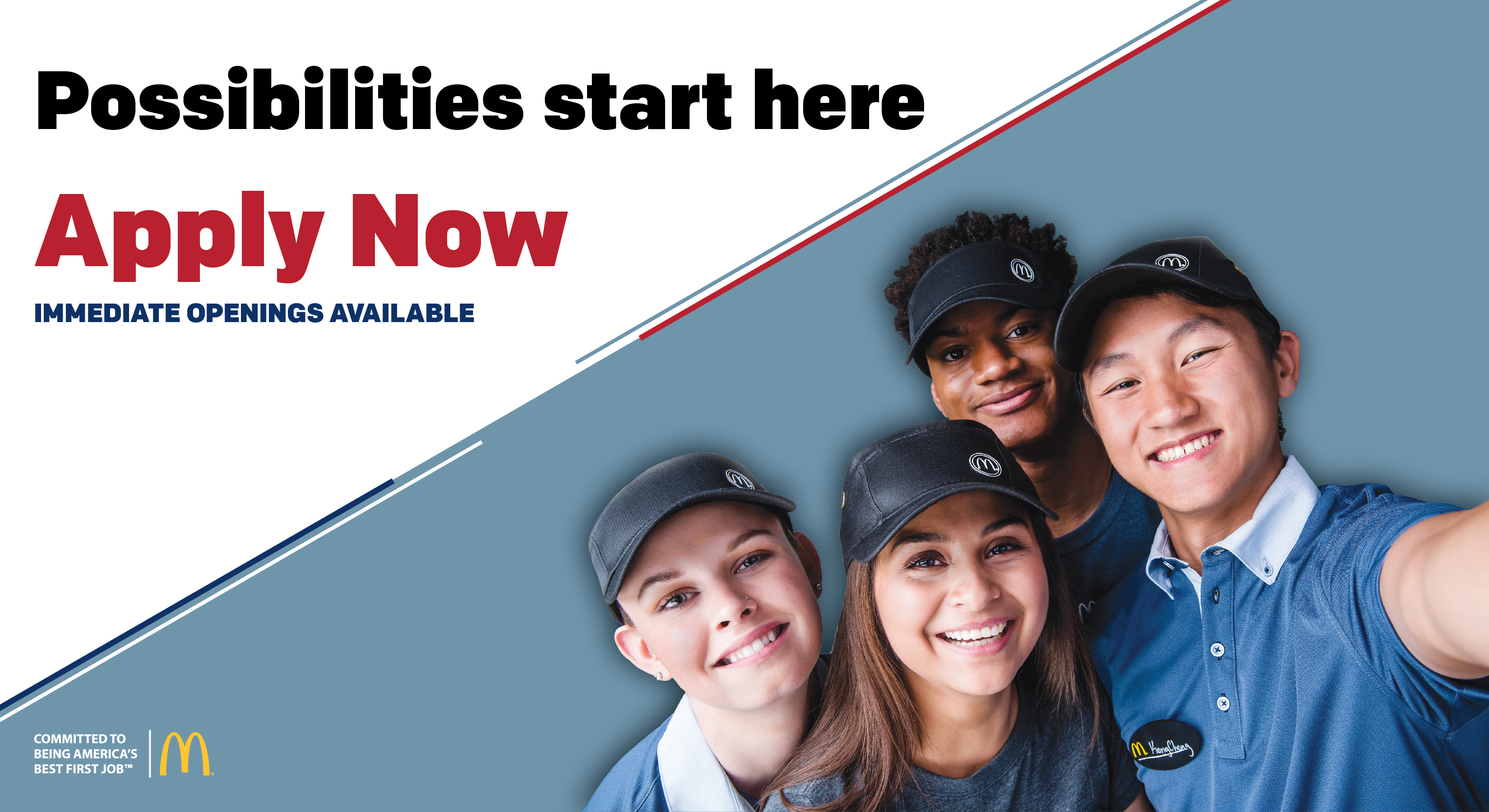 Finding Talent
Welburn Management consistently strives to find the most talented team-members who are dedicated to excellence in all aspects of customer service. We look for potential team-members who embody the company's mission, values and goals. We at Welburn Management take great pride in developing a number of successful McDonald's ® Owner-Operators and the majority of our executives, office staff and mid-management started as a crew person in one of our restaurants.
"You're only as good as the people you hire".
– Ray Kroc
TO APPLY

:
TEXT:  Use the application code for the restaurant location you wish to work for, and text it to 38000.
EMAIL: Send your resume to

apply@welburnmanagement.com

ONLINE:  You can explore openings at all of our locations here or select the link for the specific restaurant you're interested in.
We have 47 restaurants in the Greater Washington D.C. Metro area and across the Eastern Shore.
---
CREW OPPORTUNITIES
We are always looking to hire and train individuals of high-moral character who possess integrity, dedication and a desire to set themselves apart from others.
MANAGEMENT OPPORTUNITIES
Hourly Managers
As an hourly Shift Manager, you will spend up to four months gaining operational expertise in one of our restaurants. After demonstrating sound leadership and a thorough understanding of the business, you will train at one of Welburn Management's Training Restaurants and become a Certified Shift Manager. Shift Managers will earn a pay increase and attend college accredited management classes. Trainees that demonstrate excellence as a Certified Shift Manager can rise to the level of a Department Manager within 9-12 months.
General Manager in Training (Accelerated Program)
This is an intense program for people who have the highest standard of excellence and thrive in challenging situations. Each General Manager in training will be guided through the program by the leadership within Welburn Management until successful completion. The trainee will start the program at one of our Centralized Training Restaurants to refine their skills. They will then rotate through the People Department, Guest Services Department and Kitchen Department at one of our locations. After completion of the program, they will be ready to be a high performing General Manager. A motivated and experienced candidate can potentially complete the program within 8-12 months.
A strong candidate has:
2+ years experience as a successful General Manager
Excellent References
Open Availability (Nights/Weekends)
The ability to recognize and develop future managers and create a team environment
Find a Restaurant Near You, Search Opportunities, and Apply Online…
To submit a supplemental resume for consideration, please email to apply@welburnmanagement.com
fast fact
There have been 7 people who have worked at Welburn Management and have become Owner/Operators of their own restaurants.