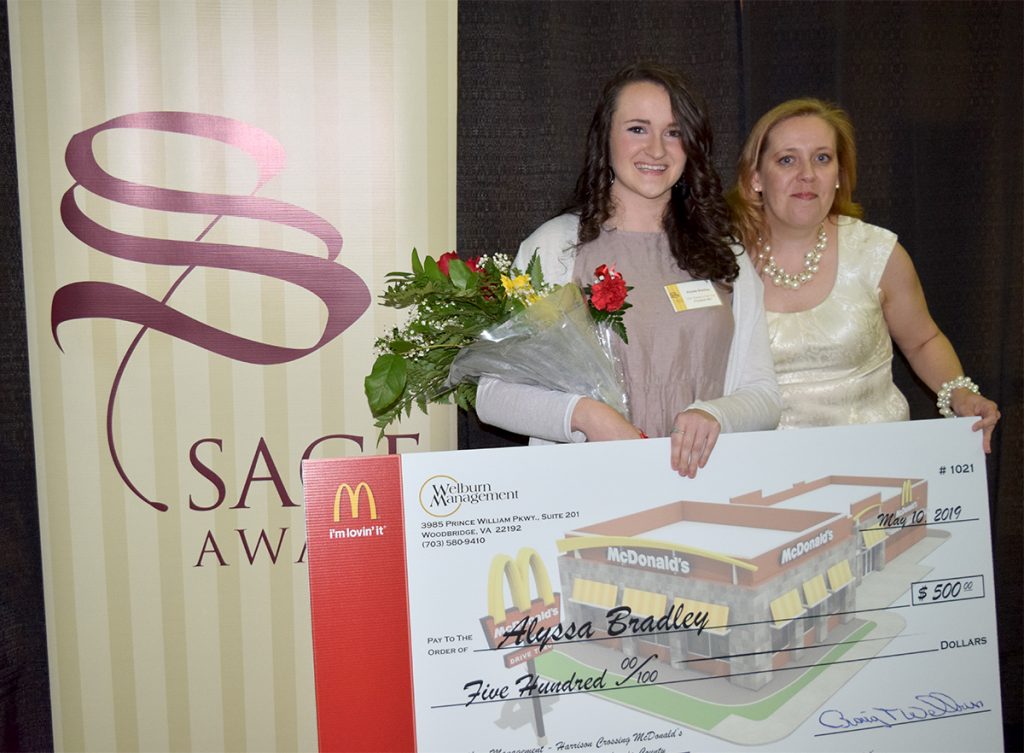 McTOY - Spotsy - Ms Bradley - 2019
Ms. Alyssa Bradley, Special Education Teacher @ Freedom Middle School is our McTeacher of the Year 2019 - Spotsylvania County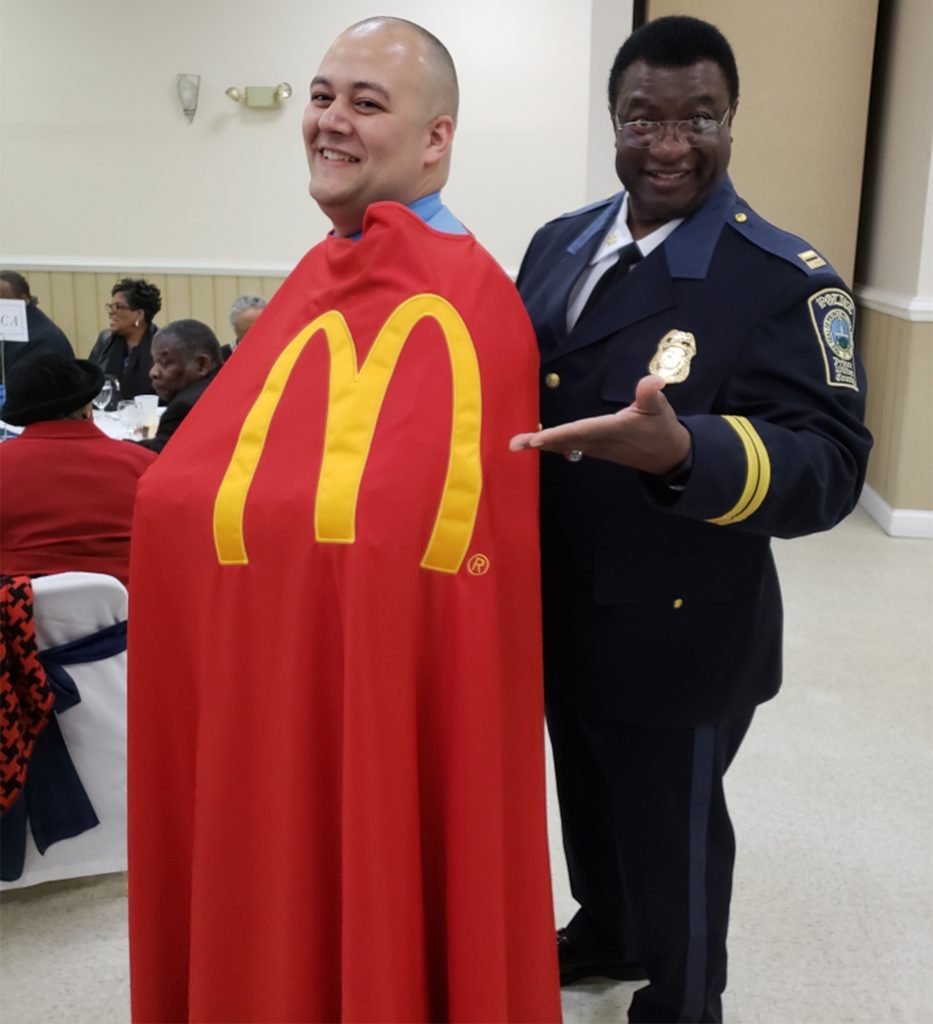 McHero - PWC - Officer Richards - 2019
Officer Sean Richards of the Prince William County Police Department is our McHero of the Year 2019 - Prince William County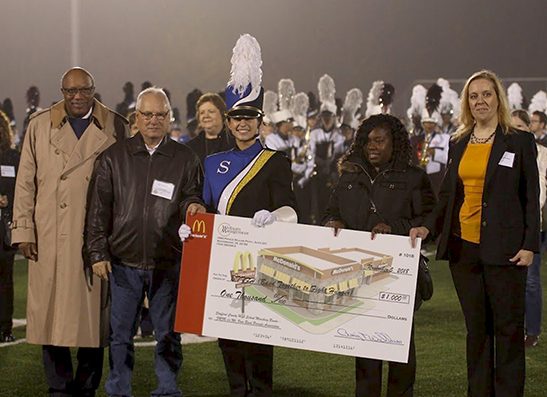 Band Together to Fight Hunger - 666x400 px - Nov 5 2018
Band Together to Fight Hunger event for Stafford County High School Marching Bands ~ Nov. 5, 2018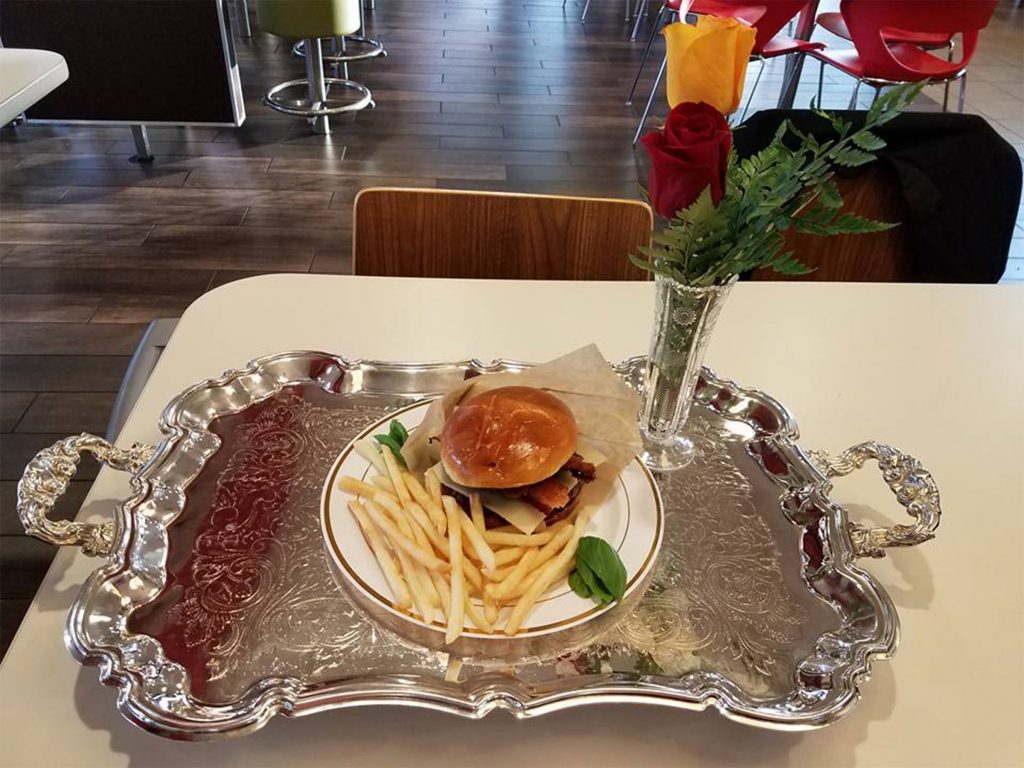 VIP Tasting - 10428 - Presentation - Jun 19 2018
VIP Guest Order Presentation for the Signature Crafted Bacon Smokehouse sandwich at our Garrisonville One McDonald's. ~ Jun. 19, 2018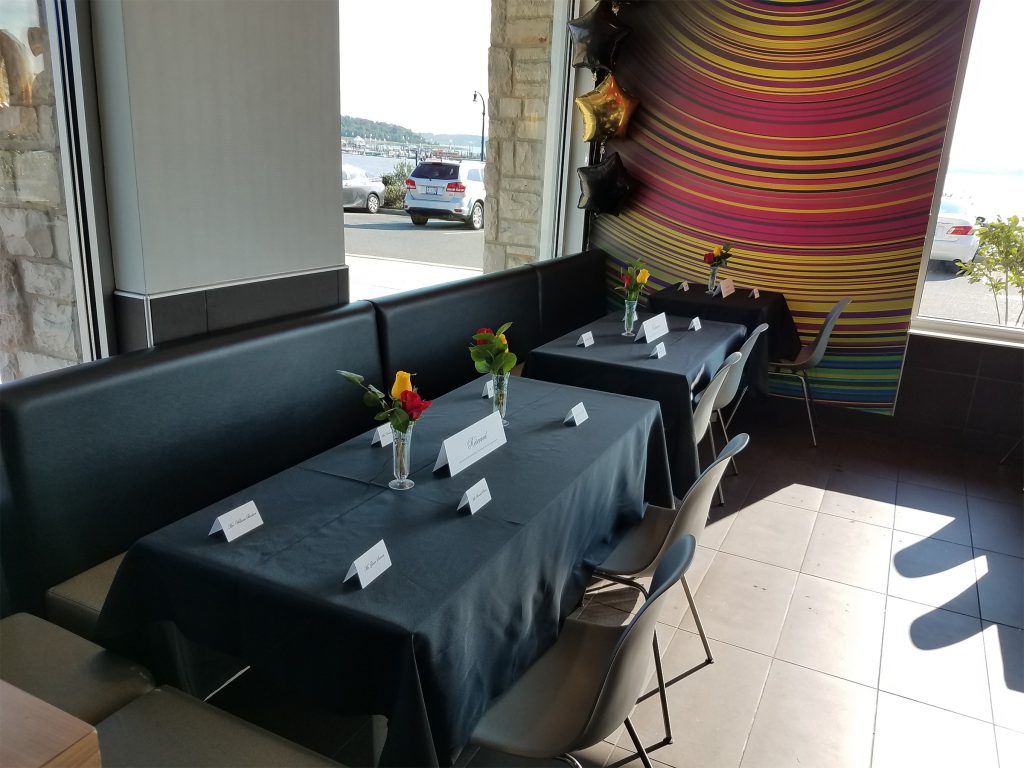 VIP Tasting - 34360 - Seating 2 - Aug 1 2018
VIP Guest Seating - National Harbor McDonald's VIP Tasting for Honey BBQ Buttermilk Crispy Tenders ~ Aug. 1, 2018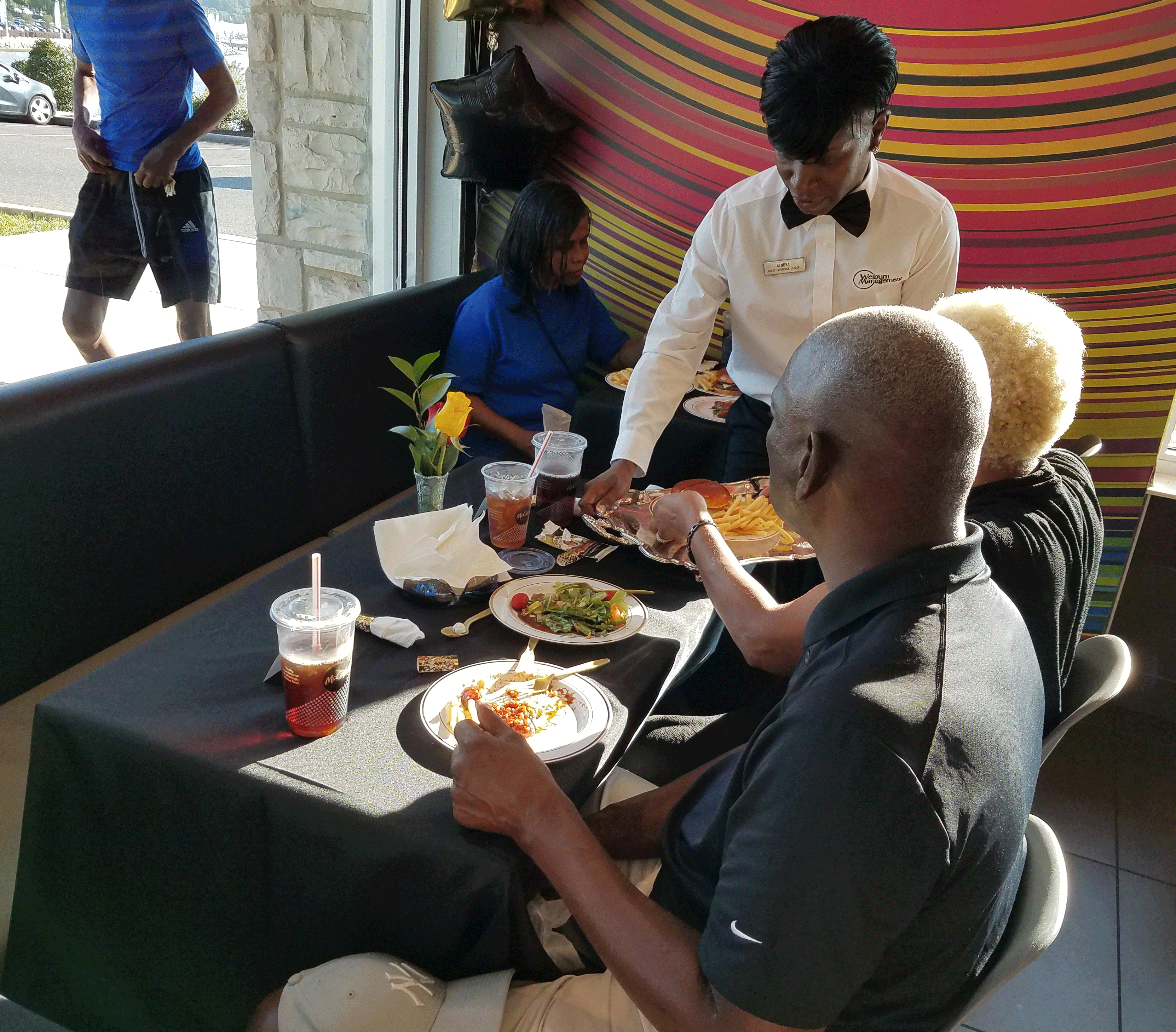 VIP Tasting Event - 34360
VIP Guests at our National Harbor McDonald's, enjoyed an exclusive tasting of the Honey BBQ Glazed Buttermilk Crispy Tenders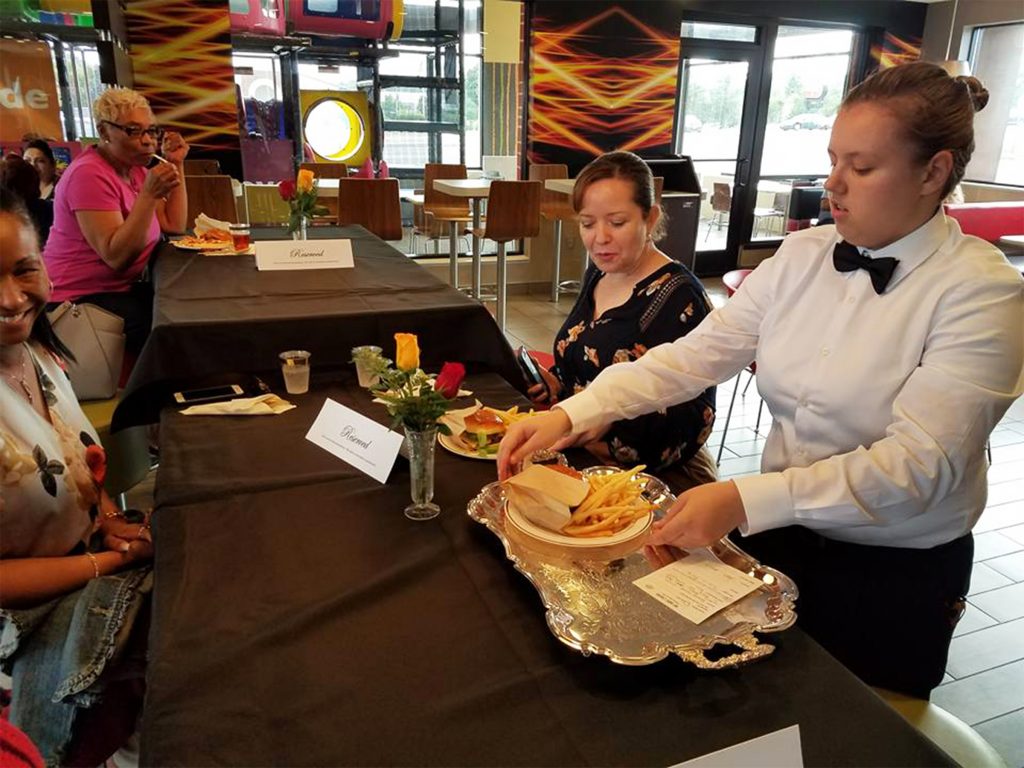 VIP Tasting Event - 10428
VIP Guests at our Garrisonville One restaurant, enjoyed a special preview tasting event for the NEW Signature Crafted Bacon Smokehouse sandwich.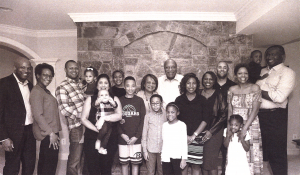 Family-Owned

+ Family-Run

Welburn Management has owned and operated McDonald's restaurants for over 35 years.
"None of Us is as Good as All of Us." – Ray Kroc
Join

Our Team

Come learn from the best in the industry! You will receive the highest standard of training and support to help you move ahead.
giving back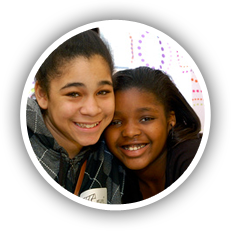 The Welburn family strives to give back to the community and help the same individuals we serve on a daily basis.
locations
We have 29 restaurants in Maryland, Northern Virginia and Washington D.C..
fast fact
One in 8 Americans report having worked at McDonald's. Some notable celebrities include Lin-Manuel Miranda, Rachel McAdams, Sharon Stone, Jay Leno, James Franco, Jeff Bezos (Amazon founder), Tony Stewart, Keenan Ivory Wayans, Shania Twain, Pink and Seal.