We are a family friendly environment, who takes  pride in executing superior customer service. We encourage you to be a part of our amazing team, where you will receive the highest standard of training and support to help you move ahead.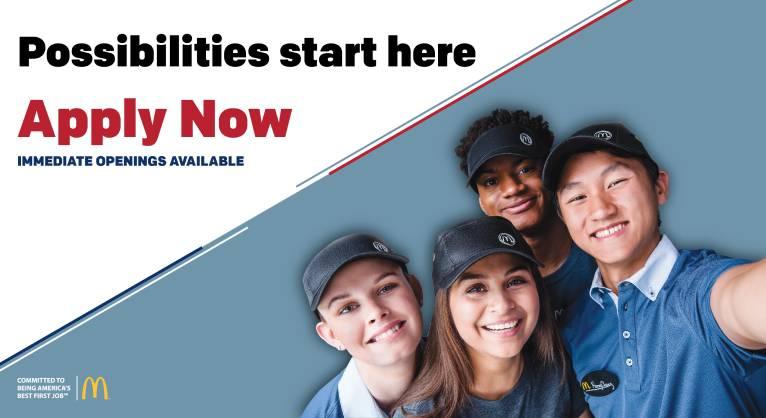 Welburn Management consistently strives to find the most talented team-members who are dedicated to excellence in all aspects of customer service. We look for potential team-members who embody the company's mission, values and goals. We at Welburn Management take great pride in developing a number of successful McDonald's ® Owner-Operators and the majority of our executives, office staff and mid-management started as a crew person in one of our restaurants.


Use the
application code
for the restaurant location you wish to work for, and text it to
38000
.


You can explore openings at all of our locations  here or select the link for the specific restaurant you're interested in.